My Team
When you work with us, rest assured that we will provide you with a comprehensive plan utilizing premium investment and wealth management programs, insurance solutions backed by the exceptional financial strength of Northwestern Mutual, and outstanding service. You can be certain that we will be there every step of the way helping you to fulfill your life's dreams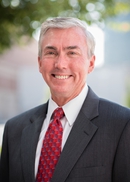 Arnold Ludvigsen
Associate Wealth Management Advisor
Office 404-846-3607

Georgia State Life, Health, & Accident Insurance License
Registrations: Series 9, 7, 63 and 26.
I have been in the financial industry since 1993. Mac and I have worked together for over 15 years and share the goal of exceeding our client's expectations with innovative solutions to meet their financial needs. Together with our team, we seek to deliver a high quality "client experience" that is unmatched in the industry.
After living in a variety of locations around the country (including North Dakota, New York City and Green Bay, Wisconsin), my wife and I moved back to Atlanta (her birth place) in 1988. At that time, I worked for AT&T as a National Account Manager with responsibility for a Fortune 500 company. Working closely with Bell Labs, my team of ten managed this relationship for 5 years before I resigned to begin my own business in the investment and insurance industry.
During that time, we raised 2 children who also now reside in Atlanta. I enjoy golf, tennis, reading (history) and travel, especially Europe every 2-3 years.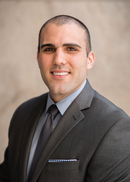 Trent Gilbert
Director of Investment Operations and Services
Office 404-846-3043

Originally from Columbus, I have lived in Georgia my entire life and moved to south Atlanta in 1994.  After graduating from Oglethorpe University in 2011, I found myself drawn to the financial services industry as it had always been an interest of mine.  I began my career with another large mutual insurance company then moved to a small broker dealer before joining Mac's team in May, 2015.
My role and expertise is to assist our clients in developing their holistic, customized financial plans and investment strategies. 
I have a passion for fitness and dedicate myself to maintaining the high standards which I have set for myself.  Should you find me outside of work or the gym I am likely spending my time with close friends or watching Netflix.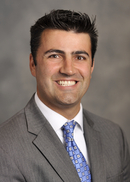 Robert Gregory Dietrich III, CLU®, CLTC®
Financial Advisor
Office 404-846-4066

With so many products available in the financial services industry, it can be an overwhelming task determining what will be best for you, your family, and your business.  After working in the banking industry for several years, I transitioned to a great opportunity that would allow me to share my financial knowledge with clients; helping families, small businesses, and individuals attain financial goals.  Now as a network representative with the Northwestern Mutual Financial Network, nothing is more exciting to me than working with clients to help them find the right products to meet unique and personalized goals in both meaningful and attainable ways.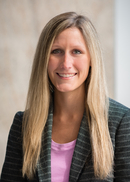 Laura Hostetler
Director of Insurance Operations and Services
Office 404-846-3600

I graduated from Auburn University with a B.A. in Psychology and am currently pursuing my M.A. in Industrial and Organizational Psychology from TCSPP. Prior to joining Mac's team, I worked at a membership organization for seniors in Alpharetta. My experience is in operations, organizational effectiveness, and small business management.
My role is to assist with new client implementation, insurance service, marketing events, scheduling, and overall operations.
I grew up in Dunwoody and currently reside in Sandy Springs. I enjoy photography, tennis, and fostering/volunteering for a local pet rescue.