My Team
When you work with us, rest assured that we will provide you with a comprehensive plan utilizing premium investment and wealth management programs, insurance solutions backed by the exceptional financial strength of Northwestern Mutual, and outstanding service. You can be certain that we will be there every step of the way helping you to fulfill your life's dreams.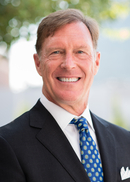 F Mackey Schneider, CFA®
Wealth Management Advisor
Office 404-846-3601
Office 866-873-4738

Mac has been married to Duhi since 1981 and they have been blessed with three children:
Johann and his wife, Allison, live in Seattle, Washington, with their daughter, Emory Claire.  He is a program director of capital market insights for Frank Russell Co.

Daughter Shiloh lives in Los Angeles, California, where she and her husband, Brandon, are involved with various creative endeavors.

Justin and his wife, Hope, live in the Los Angeles area with their daughter, Stella Blue.  Justin is the President and Founder of Wolf & Shepherd, an online shoe company.  
Mac is a Board Member of Choral Guild of Atlanta, Board Member of Greater Atlanta Christian School Foundation and  Former Chairman of the Board of Directors for Adventures in Missions.
When out of the office Mac enjoys golfing, skiing, sailing, scuba diving, bird hunting, travel and photography.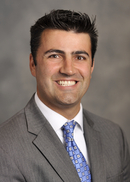 Robert Gregory Dietrich III, CLU®, CLTC®
Financial Advisor
Office 404-846-4066

With so many products available in the financial services industry, it can be an overwhelming task determining what will be best for you, your family, and your business.  After working in the banking industry for several years, I transitioned to a great opportunity that would allow me to share my financial knowledge with clients; helping families, small businesses, and individuals attain financial goals.  Now as a network representative with the Northwestern Mutual Financial Network, nothing is more exciting to me than working with clients to help them find the right products to meet unique and personalized goals in both meaningful and attainable ways.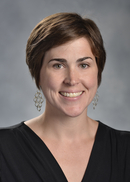 Jennifer S Dietrich
Operations Manager
Mobile 404-846-3000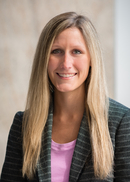 Laura Gilbert
I graduated from Auburn University with a B.A. in Psychology and am currently pursuing my M.A. in Industrial and Organizational Psychology from TCSPP. Prior to joining Mac's team, I worked at a membership organization for seniors in Alpharetta. My experience is in operations, organizational effectiveness, and small business management.
My role is to assist with new client implementation, investment service, insurance service, marketing events, and overall operations.
I grew up in Dunwoody and recently purchased a home in Decatur. I enjoy photography, barre, tennis, and fostering/volunteering for a local pet rescue.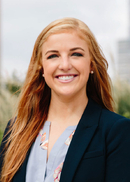 Shannon E Wayne, B.S.
Director of Client Services
Mobile 404-846-3000

I am a University of Georgia graduate with a B.S. in Biology. Prior to joining Mac's team, I was a recruiter for Doctors of Psychiatry at Locumtenens.com. My experience is in operations, sales process, phoning, recruiting and office management.

My role is to assist with review scheduling, customer service and marketing events.
I grew up in Flowery Branch and now live in Midtown. I enjoy training for 3-5ks, kick boxing, literature and art.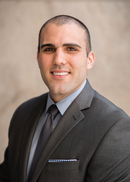 Trent Gilbert
Originally from Columbus, I have lived in Georgia my entire life and moved to south Atlanta in 1994.  After graduating from Oglethorpe University in 2011, I found myself drawn to the financial services industry as it had always been an interest of mine.  I began my career with another large mutual insurance company then moved to a small broker dealer before joining Mac's team in May, 2015.
My role and expertise is to assist our clients in developing their holistic, customized financial plans and investment strategies. 
I have a passion for fitness and dedicate myself to maintaining the high standards which I have set for myself.  Should you find me outside of work or the gym I am likely spending my time with friends or working on projects around my new home.